Home
Better Action for Families
We are based in Beeston Village Community Centre at Beeston Park Place, Leeds, LS11 8DQ
It was lovely to see our members back at the Family Fun group recently. Its been a long time since we could all get together like this.
BAFF Mission Statement
Working to…. Improve the lives of people with learning disabilities and their families in Leeds, through targeted and inclusive action.
BAFF aims
Our main priority is to focus on an inclusive service that will benefit parent/carers, people with learning disabilities and their families.
To widen and improve partnerships with other similar organisations.
To run weekly groups to promote health and build confidence for parent/carers, people with learning disabilities and their families.
To create job opportunities for parent/carers and people with learning disabilities.
To promote our work in the community.
If you would like to become a member of BAFF please complete the form or contact us for further information
Why become a member?
You can use BAFF services and/or support what BAFF does
You can attend our AGM and have the right to vote
You can apply to be on our trustee board subject to being elected
Funders
BAFF are a charity and we are currently funded by
Leeds City Council (Asset Based Community Development ABCD, Carers Reference Group, Adult Social Care and Good Lives Leaders)
The National Lottery Community Fund.
BAFF would like to say a massive thank you to all our funders who enable us to keep delivering our much needed projects.
Donations
Anyone wishing to make a donation please contact us on baff2007@hotmail.co.uk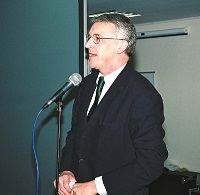 Patron
Hilary Benn MP is the patron of BAFF and supports the work we do.